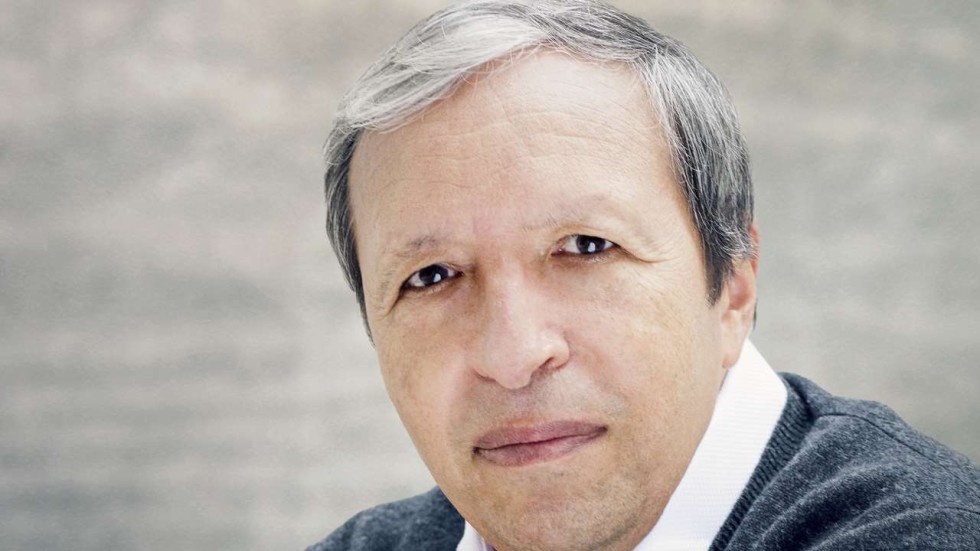 pic from SCMP.
Concert Review: Murray Perahia
October 9, 2016, CCCH
Murray Perahia
Hadyn-Mozart-Brahms-Beethoven
On this evening, I met up with quite a few music-loving friends, but caught no sight of the usual audio friends who flock to Mahler.
Haydn's
Variations in F minor was beautifully crafted and impressively coherent. The typical "pianistic", full-bodied sound of Perahia meant not much stylistic difference from the ensuing
Mozart
K310. The central slow movement was particularly beautiful, but the outer movements were a little severe. Pretty, dainty Mozart this was not, and you'd not expect that of Perahia.
A set of
Brahms
late pieces found the pianist finely honing his finger work. I confess that, except for some of the slow intermezzi, I don't
usually
take to Brahms piano works, and so it proved on this occasion as I liked the singular slow one the most.
Everyone was looking forward to
Beethoven's
Hammerklavier
, and this listener was not disappointed. Perahia was particularly fired up, and gave the music a rock solid pulse. Everything unfolded inexorably, and the slow movement was beautiful. Only in the fugal last movement did I wish for a little more flexibility, a little stretching of the music, which less technically endowed pianists do. In late Beethoven, the pianist's struggle can sometimes be exciting and many insecure pianists, like Serkin and Schnabel, can shed light in their own way. Of course, Perahia will never be willing to show any insecurity. There was no encore.
Quite a few of my friends were disappointed. One complained of lack of color; another accused him of pedestrian phrasing. In a way, I understand their complaints; Perahia's foremost concern has always been a steady pulse. Pausing and smelling the roses have never been for him. On the other hand, his steady pulse always steered the music on, and never suffered awkward moments. Some like more risk taking, but to each his own.
The concert was reviewed by
SCMP
., which also ran an
Interview
.
The same program was played in Los Angeles (
LA Times Review
) and Manchester (
Bachtrack review
).