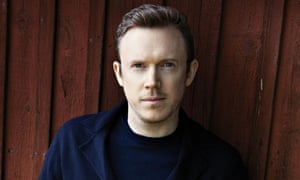 Royal Concertgebouw Orchestra - Daniel Harding - Pierre-Laurent Aimard
Feb 15, 2019, Carnegie Hall
Concertgebouw Orchestra - Daniel Harding - Pierre-Laurent Aimard
Connesson - Beethoven - Strauss
As I slowly made my way out of the hall, I said to myself: "...this separates the men from the boys..." Indeed, next to such playing, most orchestras sound emaciated.
In
Strauss' Ein Heldenleben
, the hall was literally awash in sound, and I was swooning and luxuriating in it all. The amazing thing was, the sound washing over you had a living feel, comprising of layers of orchestral tissue in a corporeal whole.
Compared to the Mariinsky's recent performance (
here
), it was like a different work. Whereas Gergiev underlined the brilliance and drama, under
Daniel Harding
the
RCO
delivered a much more architectural, but tonally burnished and opulent account, with darker colors. Both are valid approaches, but for me the RCO is even more life-affirming.
The RCO was also heard in Chicago three days ago (somewhat different program), and I agree with the remarks on this work in the
Chicago Classical Review
.
The Chicago Tribune
is also interesting in comparing the RCO with their own, but for me the former has a deeper sound which makes the CSO seem just a little shallow spiritually. The RCO was also heard the next day in
The Washington Post
, and the review by Anne Midgette was decidedly negative. Incidentally, this is the same critic whose
expose of #MeToo
in classical music brought down RCO's last music director, Danielle Gatti.
While I can understand Anne Midgette's view of
Beethoven's Emperor concerto
, I enjoyed it much more than she did. Pierre-Laurent Aimard played with great subtlety and colors, making the frequent ascending and descending notes uncommonly beautiful and interesting. The finale is for sure less "rousing" than usual, but that is not the interpretive viewpoint here. For me, Harding's contribution was excellent.
Concert opened with a short piece by one
Guillaume Connnesson, Eirene
, ravishingly played by the RCO.
Magnificent!