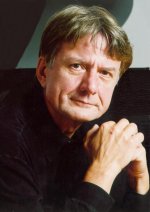 Concert Review: Shenzhen Symphony Orchestra - Rosel - Ehwald
March 21, 2014, Shenzhen Concert Hall
Shenzhen Symphony Orchestra - Peter Rosel - Christian Ehwald
All Brahms
Peter Rosel
must be one of the most under-rated pianist. I have long admired his extensive recordings on Berlin Classics (see his
discography
); most to me are top tier, including his Rachmaninov and Prokofiev (not surprising given his Russian training with teachers like Bashkirov and Oborin). So I was really excited about the concert.
Needless to say, Rosel had the full measure of
Brahms Piano Concerto No. 1
, sounding unhurried and bringing out many inner details. As usual, Ehwald and the Shenzhen Symphony delivered idiomatic Brahms. Overall, however, I would have preferred a bit more drive, a more youthful perspective. The end result was just a bit on the plain side, disappointing considering what I have heard on records.
Brahms Symphony No. 2
opened with a leisurely tempo. Ehwald took his time with the next 2 movements too. Compared to his
previous performance in 2010
the orchestra obviously played with more beauty (particularly in the winds) and Ehwald was able to cultivate beautiful tutti and chords (so essential in Brahms). However tension sagged a little until the last movement, which was taken at a surprisingly fast tempo, a little coarse for my taste.